After months of feeling directionless with submitting Powerful to publishers and agents, I heard that Pitch Wars on Twitter is happening soon. I spent a weekend on a writing retreat with one of my editing/publishing heroes, wrote 300 new drafts of my pitch, and now I'm ready. Just in time for #PitchWars.
Seventeen-year-old Crown Princess Kyla doesn't want to believe her brother tried to kill the man who arrested their parents, until he targets the monarchies. Stopping him will require overcoming her anxiety, revealing her illegal powers, and possibly going to jail. It's time to be a queen.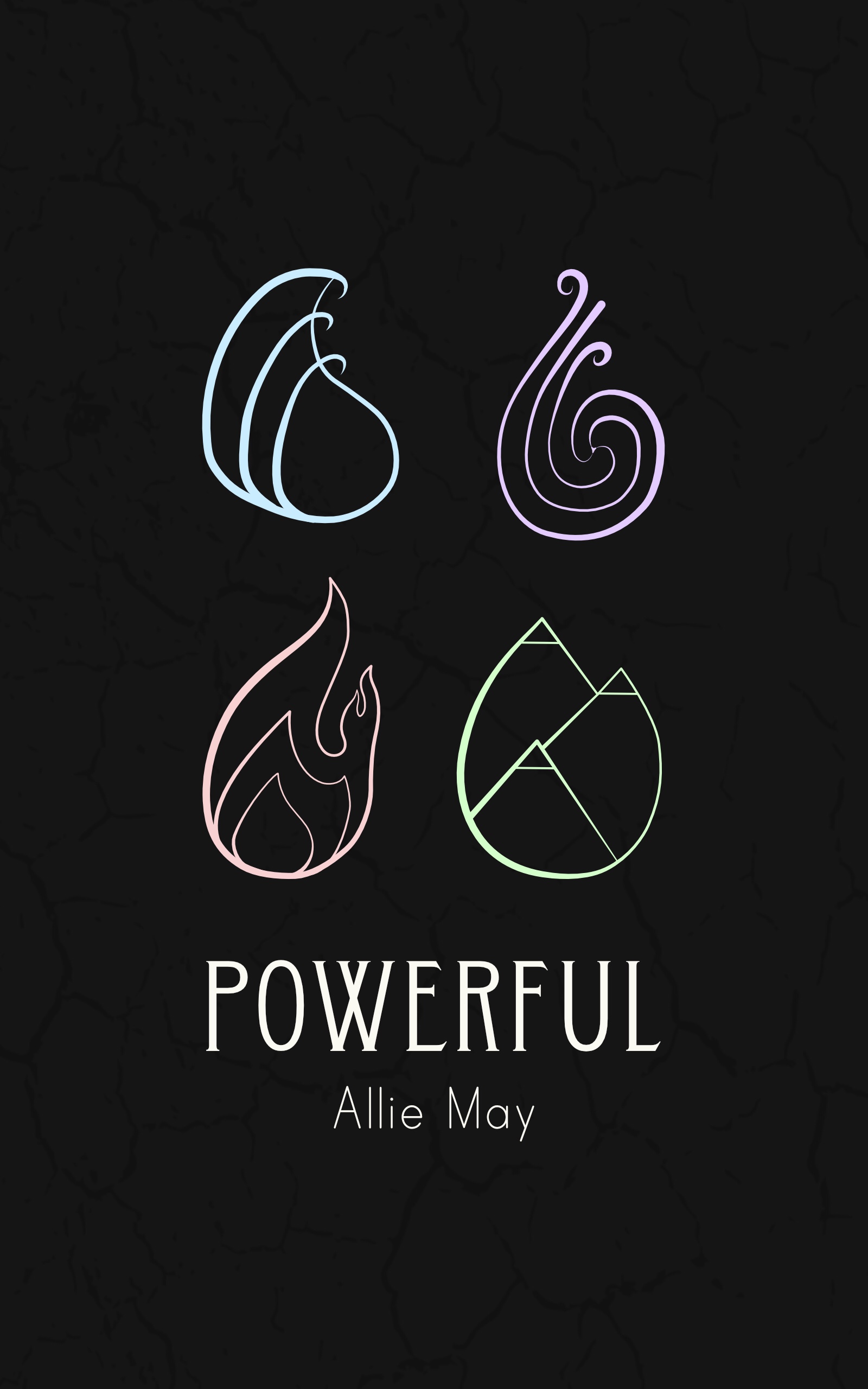 Powerful is a young adult fantasy of 100,000 words. The personal struggles the main character faces are comparable to those of Paige from The Start of Me and You by Emery Lord or Ava from Turtles All the Way Down by John Green, only put into a fantasy setting. The story also features religious debate, a feminist fighting the patriarchy, and forbidden interracial friendships and romance.
About me-
Allie May is a dog lover, mom, and Dr. Pepper addict who turns her caffeine-fueled dreams into believable fiction. She fell in love with the impossible at a young age and has been telling stories (some fiction, some mostly non-fiction) ever since. She married her high school sweetheart because he takes her to Disneyland (oh, and because she loves him). Together they have a dog child and a human child. On the weekends, you might catch a glimpse of her in the shadows as a lightsaber-wielding superhero.
My favorite movies are How to Train Your Dragon, Zootopia, Star Wars, and Ant-Man. My favorite books are The Books of Bayern by Shannon Hale, Percy Jackson and the Olympians by Rick Riordan, Uglies by Scott Westerfeld, and The Chronicles of Narnia by C. S. Lewis. My favorite tv shows are Psych, Chuck, Firefly, and Castle.
I've had four short story fairy tale retellings published (find them here on Amazon), and my fifth short story comes out in October. Oh, and I have purple hair.
I've been working on this novel for five years. Kyla's character is so dear to my heart. After I finalized my pitch, I realized that my biggest struggle with this story is putting my own anxiety into words on a page for others to read, laying my soul bare for everyone to see. But her story deserves to be told, and I needed to tell it. Writing her thought process helped me to find healthy coping mechanisms for my own anxiety.
If I had to pick songs that represented my story, I'd choose Slow and Steady by Of Monsters and Men, Last Hope by Paramore, and Fire and the Flood by Vance Joy (for the love interest).
~Allie