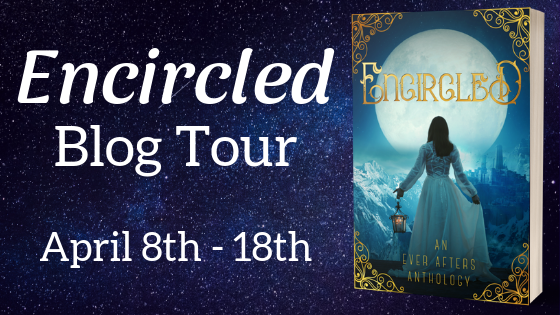 Fairy Tale fans, this one's for you! Recently, I was invited to read an ARC of another fairy tale anthology that comes out this month. Encircled, an Ever Afters Anthology tells six vastly different fairy tale retellings. From sci-fi to historical fiction, the range of these stories means that there is something for everyone. And if that doesn't interest you enough, scroll to the bottom to find out about the Encircled and Fractured Ever After giveaway!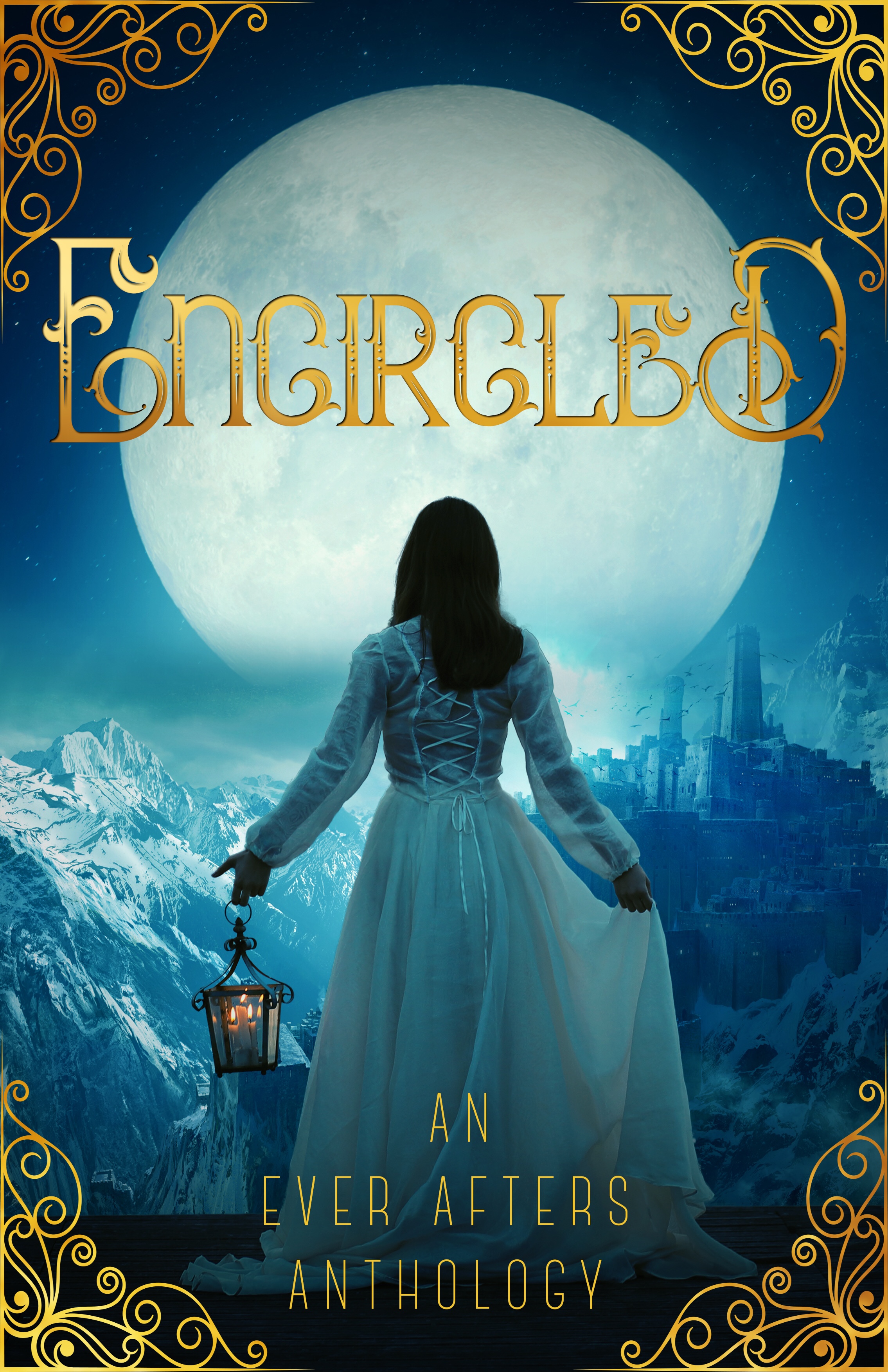 Experience six of the world's most beloved stories in a whole new light! From historical to futuristic, these retellings will take you to an enchanted forest, a cursed castle, and far beyond. Uncover secrets of a forbidden basement, a hypnotic gift, and a mysterious doll. Fall in love with a lifelong friend or brand-new crush. Venture to unknown lands on a quest to save a prince, a kingdom, or maybe even a planet. With moments of humor, suspense, romance, and adventure, Encircled has something to offer every fan of fairy tales, both classic and reimagined.
This anthology features stories from S.E. Clancy, Jebraun Clifford, J.M. Hackman, E.J. Kitchens, Laurie Lucking, and Tori V. Rainn.
You know I love fairy tale retellings, so I'm only going to focus on the three stories that jumped out most to me as I read.
A Heart's Desire by Tori V. Rainn
I've written a Beauty and the Beast retelling in the past, so you know I can be picky about how the retelling uses details from the original tale. But this story had beautiful imagery and description, intriguing characters, and a kidnapping. That's right, a kidnapping. The only detail I didn't like was that it was written in first person, but alternated between the two main characters without a warning of who was narrating.
Instead of sisters causing her to end up at the castle, Desiree has a best friend who accidentally causes it. I liked that parallel to the original story. I also liked that Desiree wasn't a passive character. She has a dagger strapped to her ankle that she uses to fight off her captor as best she can. Of course, though, Isa was my favorite character. What can I say? I love sassy animal sidekicks.
One of my favorite details was that Desiree can't read. It's a nice contrast to a common element in many Beauty and the Beast retellings (thanks, Disney), and I found it refreshing. I also loved the Beast's backstory, and I wished there was more story to add detail to that. At the same time, it was the perfect amount of backstory to get a sense for his character and motivation while leaving us wanting more.
The climax was exciting and unpredictable. The writing was clean, which made for a quick read. Description is my weak spot, so I envy Rainn's writing ability. Overall, this was a spectacular read.
Beyond the Stars, Past the Moons by Jebraun Clifford
East of the Sun, West of the Moon is a lesser known tale, but I've always found the story interesting. This one had a really interesting sci-fi element to the tale that mixed with magic to create an intriguing plot.
What is it with me and daggers? Astrid also carries a dagger, which immediately made me like her. She has a dog-like alien creature always by her side (another bonus point from me), and a sassy AI that sounded like Jarvis when I read his voice in my mind.
The worldbuilding and descriptions in this story were very fitting to the set-up and tone of the story. The plot moved along nicely. It never felt rushed or slow, which can be a big problem for short stories. But the story built perfectly to the climax.
And speaking of the climax, it concluded perfectly. This ending was definitely my favorite. I loved the way it was written and presented, and I thought it was tied up nicely. The story didn't have that perfect, unobtainable happily ever after that we see in fairy tales. It had an average, expected ending for a regular story which I loved.
The Songbird's Citadel by J.M. Hackman
I'll be honest. I had to look up the plot of The Nightingale. I read it once upon a time (pun intended), but I didn't remember it like I did the others in the anthology. But after a quick refresher, I had expectations for this retelling. This story blew everything out of the water.
Seriously, I love characters with daggers who know how to use them. That's apparently a trend with me, as I am just now realizing. When Anna realizes she threw her knife at the prince, I laughed so hard. I couldn't get enough of the characters and their banter. They both felt so alive.
This post-apocalyptic setting with hover cars and zones established the world very quickly and allowed the story to progress quickly. I loved how quickly her situation was differentiated from everyone else's, her finances, her dreams, and the expectations the society placed on those who lived in outskirts. I would've loved more story to explore the rest of the society, the in-between for the outskirts and the palace, but I understand that this is a short story, and I think the worldbuilding fit in nicely. Also, I love the creativity and imagination behind the Citadel. It made for a unique spin on the tale.
My absolute favorite part of this story is a kind of spoiler. Are there spoilers when it comes to fairy tales? I mean, the story's been around for hundreds of years. If you don't want to see it, skip down to the giveaway. Anyway, I loved when we got an actual fight between Anna and Jerissa. The description of the fight was perfect. Kept up the pace and action of the story. I could see it happening as if it were a movie. It was quick and packed with action. My favorite kind of ending.
The Giveaway
The Ever Afters have teamed up with the Just-Us League to host an epic giveaway celebrating their upcoming fairy tale anthologies! Enter for a chance to win one of FOUR sets of prizes!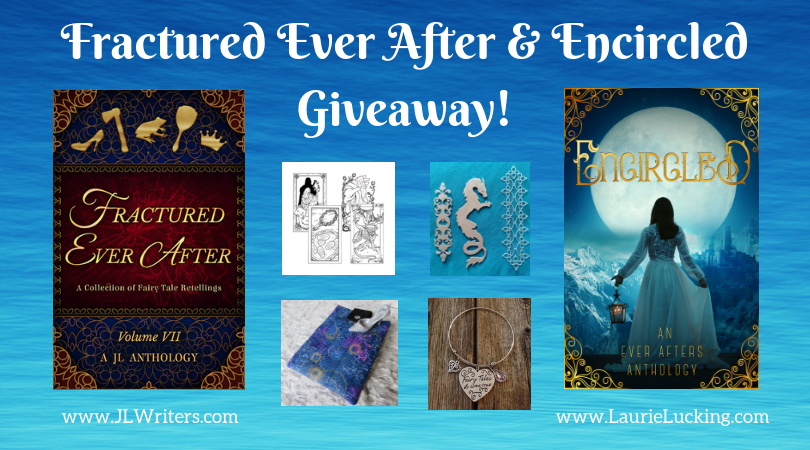 Grand Prize (U.S. residents only)
– Two paperbacks (Fractured Ever After and Encircled)
– Book cozy
– Slipper ornament
– 3D-printed bookmark (pick one design)
– Set of four signed illustration prints
First Prize (U.S. residents only)
– Two paperbacks (Fractured Ever After and Encircled)
– "Fairy tales do come true" charm bracelet
– 3D-printed bookmark (pick one design)
– Set of four signed illustration prints
Second Prize (international)
– Two ebooks (Fractured Ever After and Encircled)
– 3D-printed bookmark (pick one design)
– Set of four signed illustration prints
Third Prize (international)
– Two ebooks (Fractured Ever After and Encircled)
– Choice of 3D-printed bookmark (pick one design) *or* set of four signed illustration
prints
Looks like fun, right? So hurry and enter because the giveaway ends on the 29th!
~Allie